Nancy Iris Oxfeld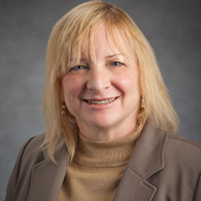 Nancy Iris Oxfeld concentrates her practice in the representation of unions, employees and benefit funds. Among her many published decisions are victories establishing the right of public employees to refrain from participation in the political process, the right of reinstated civil service employees to credit for sick and vacation days during the period of unlawful termination, the right of employees with arbitration rights to pursue whistleblowing claims in court, and the free speech rights of public employees. She is also experienced in practicing education law.
Ms. Oxfeld is currently a member of the executive committee of the Labor and Employment Law Section of the New Jersey State Bar Association. She has served in the past as vice-chair of the Women's Rights Section of the New Jersey State Bar Association, vice-president of the Essex County Women Lawyers Association and as a Bencher for the first two sessions of the Sidney Reitman Employment Law Inn of Court. She has served as an adjunct professor at Rutgers Law School and made presentations on employment and labor law issues to the Institute for Continuing Legal Education, the New Jersey Trial Lawyers Association, the American Arbitration Association and the New Jersey Education Association as well as other professional groups and unions.
Ms. Oxfeld received her undergraduate degree from the University of Chicago and her law degree from New York University.
Write to Nancy Iris Oxfeld at nioesq@oxfeldcohen.com.