Sanford R. Oxfeld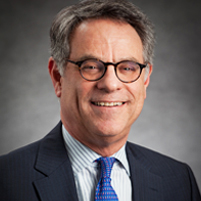 Sanford R. Oxfeld who has argued 12 cases before the New Jersey Supreme Court, has long been recognized as one of New Jersey's preeminent labor and employment lawyers. Mr. Oxfeld graduated from Rutgers Law School in 1973, and then clerked in both the Chancery and Appellate Divisions of the New Jersey Superior Court. He has concentrated his career in the areas of labor and employment law, litigating some of New Jersey's most significant labor, employment and chancery matters arising from both the public and private sectors. See, e.g. Maher v N J Transit, NJ Supreme Court (discussing Handicap Discrimination, the Railway Labor Act and the Duty of Fair Representation); State v Local 195, NJ Supreme Court (defining the scope of public bargaining); Middletown Township Board of Education, Chancery Division (discussing the rights and obligations of public school teachers participating in concerted activities such as strikes); Scotch Plains-Fanwood Board of Education, NJ Supreme Court (holding that "just cause" may be an inherent part of every collective bargaining agreement); and, most recently, Linden Board of Education (restricting the role of the judiciary in reviewing arbitration decisions).
Mr. Oxfeld is an adjunct faculty member at Rutgers Law School in Newark, where he teaches employment discrimination. He has also previously taught at Essex County College and Seton Hall Law School covering various topics in the area of labor law. He is recognized as one of America's leading employment lawyers by Chambers USA; one of New Jersey's leading lawyers by Martindale-Hubbell, which awards him its highest peer rating; and he is the author of the labor law chapter of Matthew Bender's Deposition Strategy, Law and Forms. Both The New York Times and News 12 New Jersey have featured Mr. Oxfeld as an expert on labor law issues.
Mr. Oxfeld regularly represents clients in state and federal courts as well as at administrative agencies. He has been retained to represent large groups of employees sharing concerns, from pension benefits for statewide Deputy Attorneys General, to paid health insurance for retired police. He is regularly involved in high profile cases, from public employee strikes to teachers being fired for expressing unpopular ideas. His clients include teaching staff, musicians, stagehands, police officers, firefighters, truck drivers, warehouseman, bus drivers, salespeople, factory workers, custodians, garbage collectors, and municipal, county and state employees, including all blue collar workers employed by the State of New Jersey.
Write to Sanford R. Oxfeld at sro@oxfeldcohen.com.